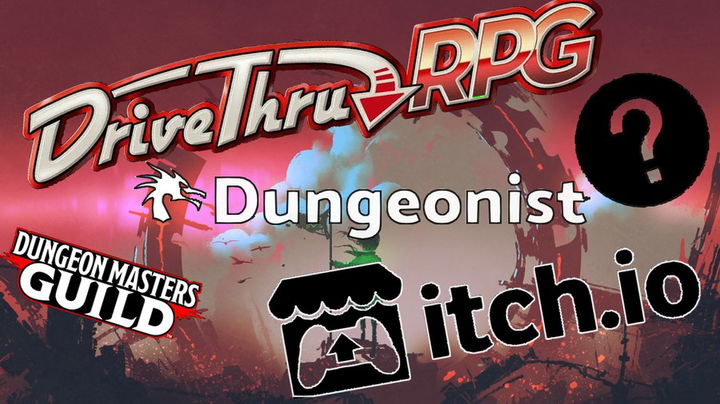 How to sell your RPG Online: A Guide to Sites and Marketplaces
07/13/22
1 comments
Want to know where to go and sell or get new RPGs? This article will show you!

translated by Romeu

revised by Tabata Marques
Edit Article
Do you read RPG PDFs? If so, you might have heard of
Dungeonist
. Created in 2017 as a
marketplace for Brazilian RPGs
, it quickly grew as an accessible platform for content creators, whether professional publishers or indie creators at the beginning of their careers. And after 5 years and already consolidated in the market as the main way of selling Brazilian RPGs, it was a shock both for the content creators who profited from their projects and for the captive consumers of the site, the sudden notice of its closure.
I will not go into the merits of this decision, each company knows what it does. I even hope that the Dungeonist label becomes better and bigger as a game publisher as stated in its
official notice.
But still, we now have a problem. Dungeonist had dozens of publishers and hundreds of RPG PDFs that will need to find a new publishing path, and without a tool as accessible as it, content creators will have to run to affordable alternatives if they want to keep selling. And because of this situation and also to present valid forms of publication for everyone who has a project, I decided to make this list of the largest marketplaces in the world focused on our hobby and also the most suitable alternatives of online sales for our games. Want to start your game design career, online publishing or at least earn a little money with your ideas? This article is for you.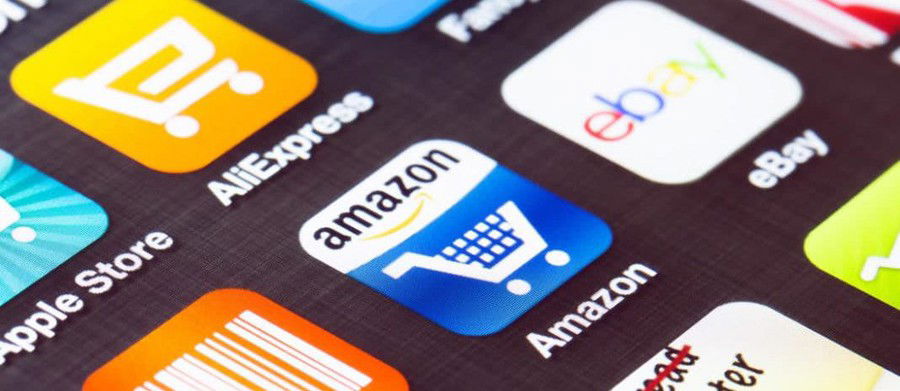 Store Types
Before starting your store, you need to know what kind of store you want to create. Currently, there are several ways to trade files online, whether pdfs, epub or any other that doesn't depend on the physical submission of the material. The list that I will give below, taking very specific cases, can be summarized in these three categories:
Online Store
There's no mystery, it's the store you're used to buying. You pay for the product, and it is inserted into your download files whenever you want. Usually, online stores are made with a single publisher or game designer in mind.
Marketplace
Similar to an online store, but not focused on a single publisher. In fact, it allows the creation of "mini stores" within the same tool, so someone who enters the marketplace will see products and offers from different stores within the same place accessible by the same registration. Marketplaces are increasingly famous, we have examples like
Amazon
or
Facebook
with huge sales structures where literally anyone who wants can become the owner of their online store using the consolidated structures of the tool that normally charges a percentage of each sale made as payment for the service.
Direct Sales
With the use of social networks and a good reputation, you can make a profit by selling manually. With direct sales, the owner of the content and the customer will deal with the conditions of purchase, which on the one hand is advantageous, as it drastically reduces the maintenance work of a store and the costs that may be generated by the service, but on the other hand, it's not as practical, scalable, and secure.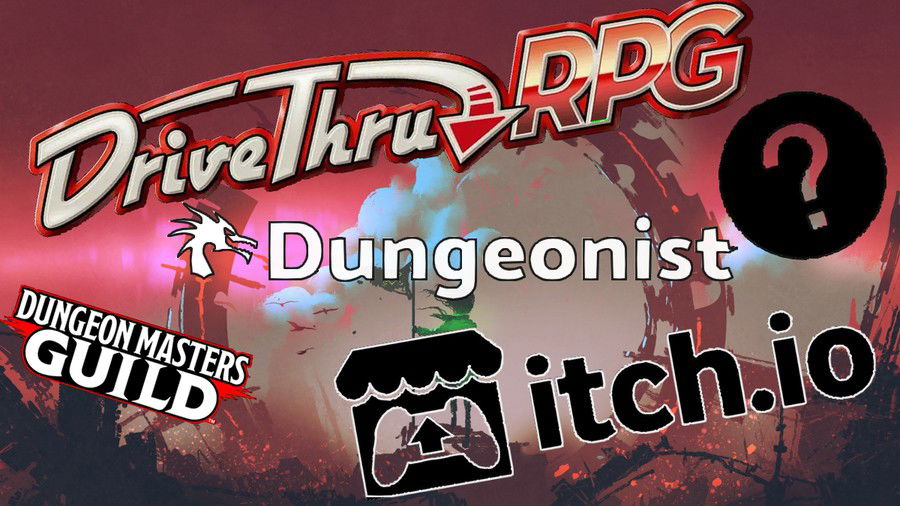 Where to sell
DriveThru RPG
Part of the
"OneBookShelf
" group focused on digital marketplaces,
DrivethruRPG
is the world's largest online store focused on RPG pdfs. In terms of size, security and relevance, DriveThru RPG provides its customers with a solid structure for the purchase and sale of digital material and is recognized even by the largest publishers in the industry, which have their digital versions on this site.
Its publishing system is accessible to all languages, but its focus is fundamentally in English. As much as you can publish material in other languages, don't expect great organic success with them, you will have to chase your clientele. Another negative point is that, precisely because of the fame and access to high-quality materials, you will find heavy competition. Your material will be available alongside big headlines and, if there is no marketing effort, it will end up attracting little attention. Even so, it is the main marketplace today and should be considered
whenever
we talk about online RPG sales.
Dungeon Master Guild (DMS GUILD)
DMsGuild
is basically the DriveThru RPG arm focused on materials from
Wizards of the Coast
, the
D&D
that everyone knows. It literally uses the same structure as DriveThru, but focused on these materials and with a niche audience already used to buying materials, which for those who want to produce focused on this system is a great facility, their audience is already there within a single place. The descriptions say that Wizards itself may be interested in materials and call content creators for official company creations. I don't know how common this is or if it actually happens, but the chance exists, which is always cool.
ITCH.IO
I see very little talk about
Itch.io
, which is a shame, as it is a fascinating site. Mixing store, marketplace, community and hub for
game jams
, Itch.io has a huge amount of
indie creators
publishing, analyzing and selling their projects, whether digital games or our text-based RPGs. Although it doesn't have the same relevance in the "RPG" theme as DriveThru, it ends up presenting advantages that the other doesn't have. Especially when it comes to indie, minimalist, out-of-the-box and experimental RPGs that find in this community a much more accessible audience than in other marketplaces, even because of the nature focused on "jams" previously, even if because of the amount of content available in so many ways. It's hard to stay relevant relying on luck alone.
Crowdfunding
RPG crowdfunding usually has
surprisingly
positive results. It is not uncommon for projects to be funded in less than 24 hours, even the small ones end up having many chances. I won't delve (in this article) into creating a funding, but if you already have a fan base or can draw attention to your project, it can be a way to bring in very profitable results. Of course, you create a bond of responsibility with those who help, nothing is worse than delayed funding or not delivering what it promises.
Sponsorship and Subscriptions
Instead of selling a single project, you can seek the
monthly support
from fans of your work on an ongoing basis from monthly fees that guarantee benefits and products. This is perhaps the most different form of the list and requires you to see yourself as a
continuous
content creator. Sponsorships are usually made for video channels, streams or articles, but a creative game designer looking to grow in this medium can succeed by releasing games, updates and constant contact with their audience.
Affiliate Network
Many people see affiliate sites like Hotmart only as sources of online courses and resale of info products, and in fact, that's their focus. But it can also work as a sale of digital books and, consequently, RPGs. Sites like
Hotmart, Eduzz
and
Monetizze
feature well-established online sales tools, and with the right strategy, you can even scale your game to
third-party sales
if anyone is interested in promoting it for a percentage of profits.
Own website and store
Many publishers avoid outsourcing their PDF sales by building their own stores, and you can do that too. Managing an online domain and especially a store is naturally more complex than just hosting the products like in a marketplace. But it also avoids additional fees that these sites would charge you for the ease of the tools. Another issue is freedom. An online store will work exactly the way you want it to be, whether in tools, marketing, design or ways of selling, which can be excellent or terrible, depending on your knowledge alone.
Social Networks
It is perfectly possible to profit from PDFs using only digital networks. As an info product doesn't require submissions and waiting times. The important thing is to know the objective and niche of each network that will enter.
Facebook
has its marketplace, but in the case of RPG PDFs, you will probably want to advertise on pages and groups (maybe even create your own) about it, while on
Instagram
a good consistency of posts with eye-catching arts and texts will be fundamental.
Direct sales
The good old direct sales, the direct work of contact with your customer will be similar to the use of social networks, but also connecting communication tools via chat, call or even face-to-face. Nowadays, with access to applications like
WhatsApp and Telegram
, it is not impossible to sell PDFs. Of course, you'll need to be reliable and target your audience, as well as not being scalable, but for a start, it's quite interesting.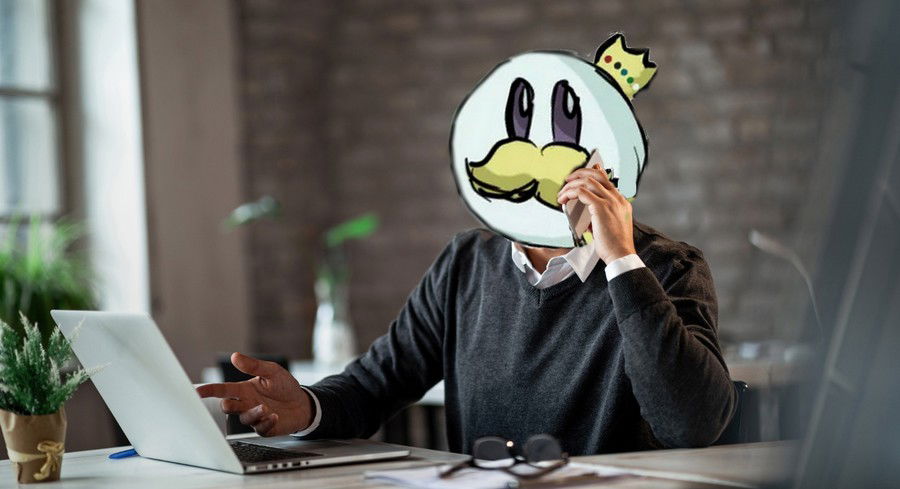 Conclusion
What is the best method?
The best tool will depend solely on your objective. Generally speaking, a profile on DriveThru RPG and Itch.io will help anyone — from the small to the big game creator, everyone will have space and audience for the site. If you already have a good fan base for your work, perhaps a website or online store will be able to avoid fees for additional services like the two above, in addition to allowing you to customize promotions and marketing strategies. If you're just looking for some extra money, but no ambition, social media and direct selling are enough, and if you see a future, move on to the other steps.
Other paths
Professional publishers can embrace your project and even start partnerships with new work if it shows good results, but it's not something you'll easily achieve without an established fan base. Printers can print your work, and some with an online focus even ship to clients with prints on demand. If you want to add physical versions to your game, research on this topic can be quite feasible. But make no mistake, a quality printed book requires a lot of work and investment of time and money.
Marketing
Whichever way you choose, marketing is the key. RPG is no longer an unknown hobby and is gaining more and more space as a hobby outside the geek bubble it has always been. Study advertising, marketing strategies, target audience definition and everything your chosen tool can offer to help you. Even more practical platforms like marketplaces will make a significantly higher profit if you can bring in audiences on your own.
Payment Methods
There are many ways to pay online these days, and each option above will have one or more available to your customers. Services with an international focus, such as DriveThru and Itchi.io, focus on international credit cards, which globalizes the acquisition of the product. In this way also decide from that, it is no use having an audience and choosing a platform that makes your payments difficult.
And just start selling
The end of Dungeonist was a tragic loss for the Brazilian commerce and I hope a new marketplace will appear soon, but meanwhile this list might help anyone on how to monetize their work online without passing through so much headache. And you, do you already have an online RPG store or do you intend to start? Please let us know! The more experiences, the better for everyone.
Sign in and join the conversation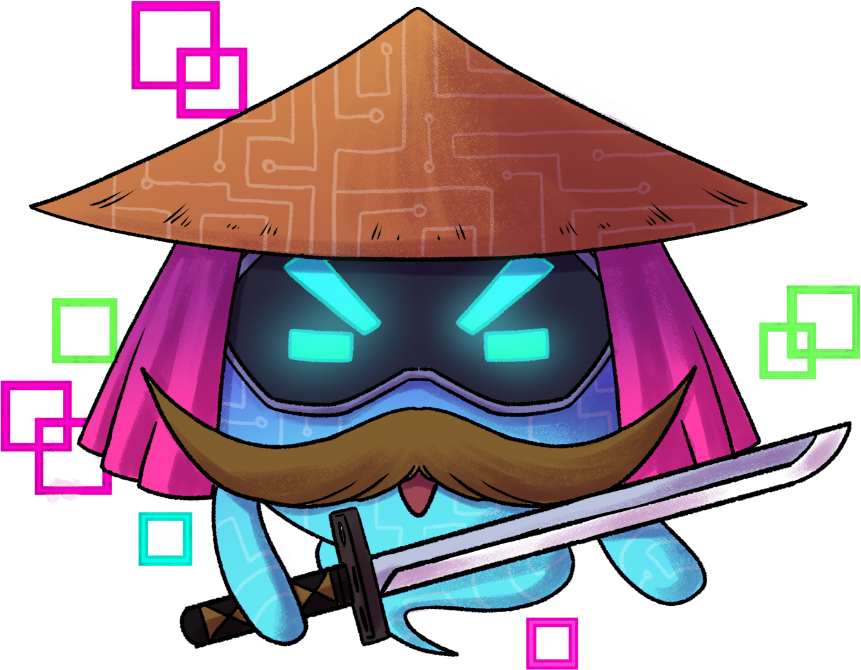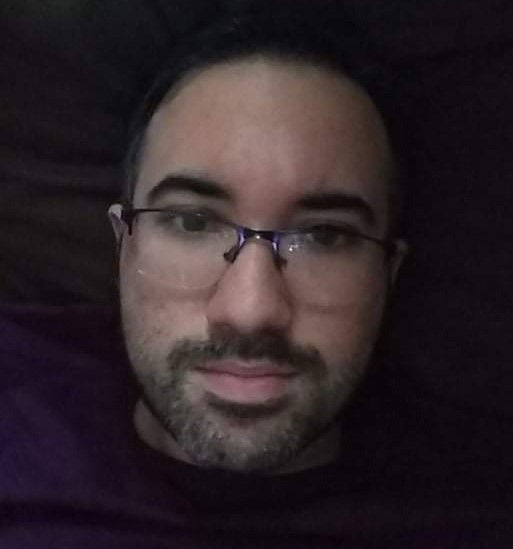 Renato Castro
Game creator/writer and fascinated by RPG since childhood. Living life one test at a time trying not to take critical flaws.
Social