The site US Copyright Office
revealed last Thursday the synopsis of the new Dungeons & Dragons film, which is scheduled to launch on March 3, 2023.
Check out the description:
An ex-Harper turned thief escapes from prison with his partner, a female barbarian, and reunites with a no-talent wizard and a druid new to their team in an effort to rob the cheating conman who stole all their loot from the heist that landed them behind bars, and used it to install himself as the Lord of Neverwinter. Only the traitor is allied with a powerful Red Wizard who has something far more sinister in store. Being directed by Jonathan Goldstein & John Francis Daley, and starring Chris Pine and Michelle Rodriguez.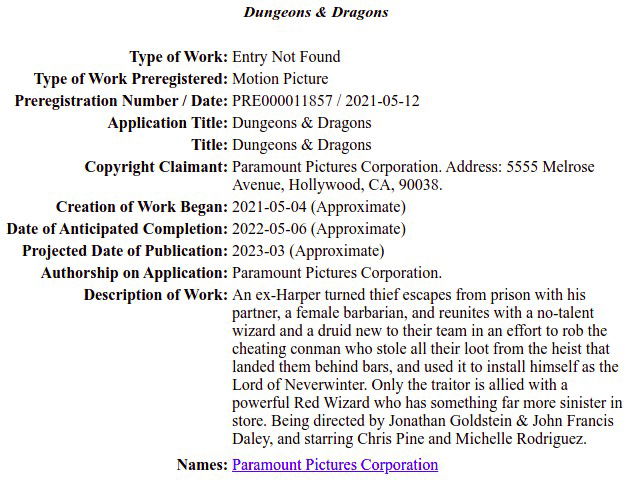 In addition to Chris Pine and Michelle Rodriguez, the film features Justice Smith, Hugh Grant, Sophia Lillis and Rege-Jean Page, and his filming started recently after years of postponements.